School Building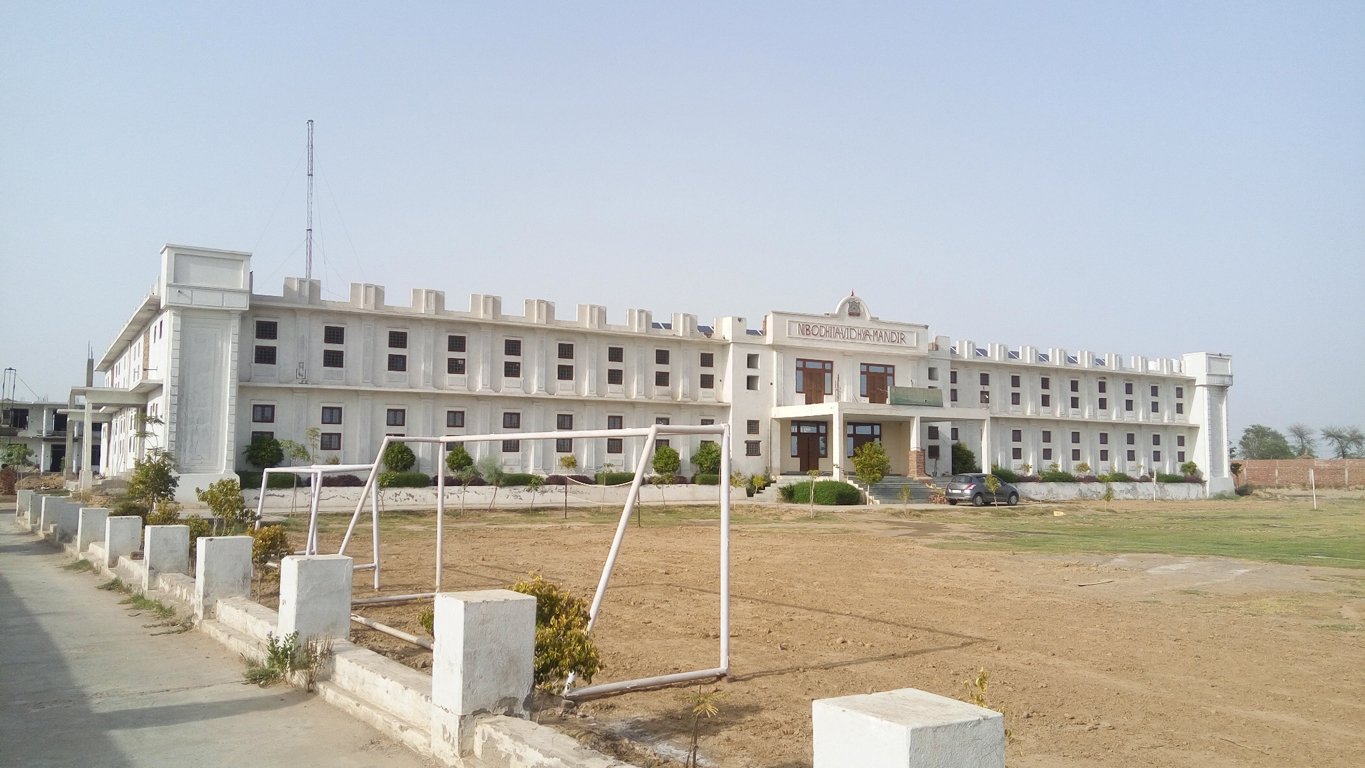 A vast expanse of 3 acres provides a perfect ambience for an aesthetically chartered school building. The lung space, the open lawns are marked with a colourful bonanza of fresh floral bounty.
An awe inspiring wi-fi enabled infrastructure comprising of about 40 well ventilated classrooms, science, maths and language laboratories and library where books span time, space, culture and genre. To aid the process of learning we have a big hall for indoor games and activities.
Academic Infrastructure


To ensure continuous power supply, the school is having its own 12 kw solar power plant with sufficient storage facilities.
Classrooms, Library, Learning Resource Centre and all Labs are Well Vantilated and sound-controlled.
Ergonomics-compliant chairs and tables.
The school is equipped with Wireless Mesh Network for providing wireless access in areas that traditional WLAN system is unable to cover.
The school has fully equipped computer lab.
Science labs, conforming to the C.B.S.E. specifications, are equipped with facilities for hands-on experiments and project-works.
Security & Safety Infrastructure


The School has an elaborate fire-fighting system along with fire-alarm, all along the corridors and stairs.
CCTVs fitted with cameras to apprehend outbreaks of fire, commission of mischiefs and abuses have been set up in the corridors, staircases and in fire-prone areas.
All students, teachers and administrative staff has been provided with Identity Cards to be displayed on their person when in school. Entry into and exit from the School is strictly monitored by the Security Guards.
Health Services Infrastructure


We have a tie-up with doctor to conduct regular health check-ups of all students.
Safe drinking water is be provided, purified under R.O. system.
The entire campus is kept clean and tidy.